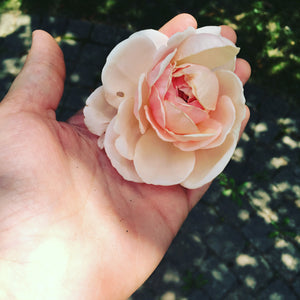 Herbs for Stress & Anxiety / October 3rd
Regular price
$ 38.00
$ 0.00
Tuesday, October 3rd, 6:00-7:30 pm
With Liz Faermark, certified clinical herbalist
Join us for an herbal show-and-tell for our times. This class will offer you a detailed look at a few specific herbs that can help soothe your mind and steady your body during periods of acute stress or anxiety. You'll get to taste teas and tinctures of different herbs while Liz teaches you about the specific uses for each! You will learn when it's appropriate to use certain herbs, and how to effectively prepare and use them for stress and anxiety relief. Folks tend to leave this class feeling completely blissed out on calming herbs!
Space is limited, please sign up early to reserve your spot. 

Cancellation policy: Due to limited space, if you need to cancel please give as much notice as possible. We can only offer refunds on classes cancelled at least 48 hours before the event. Thanks for your understanding.
---
More from this collection